Fishing - updated 4/28/2017
Fishing Chairman:
New chairman pending...
Please follow all KDFWR rules regarding catch limits!
FYI: The sizes of our 4 lakes are as follows:
Weyer Lake - 8.75 acres
Herbst Lake - 1.9 acres
Small lake - .7 acres
Back lake - 1.9 acres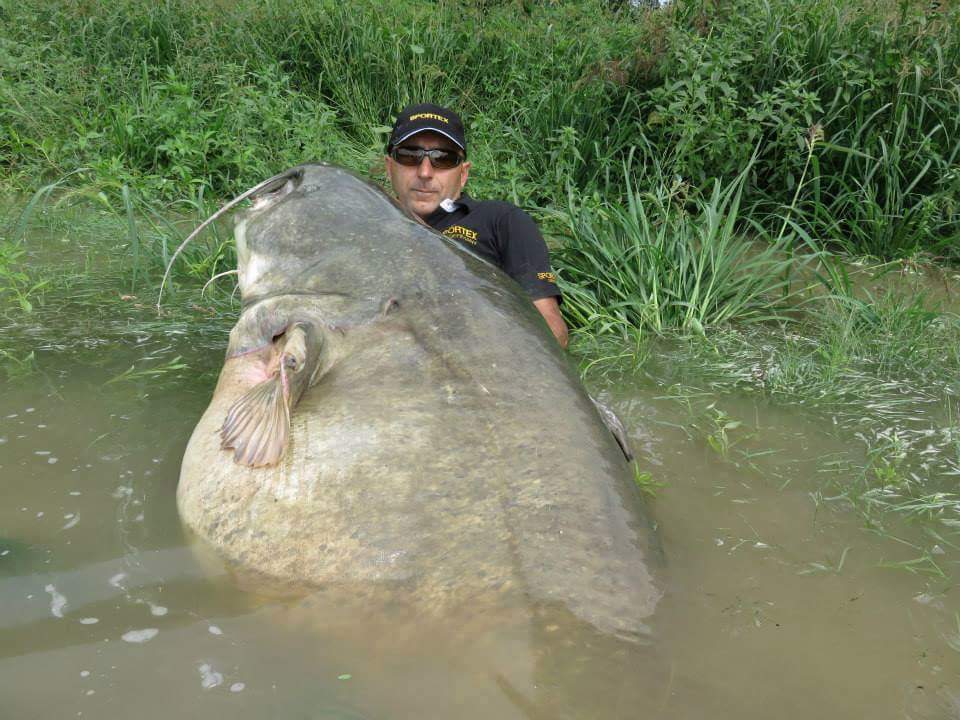 This fish caught this man swimming in Herbst Lake. Everyone knows you are not allowed to swim in our lakes.
PS: It's only been a couple weeks but I guess the fish feeder is working!
Wall plaques will be awarded at the Ricatra Dinner later this year. Or you can pick up the plaque in the bar room after Ricatra.
2015 BWC Fishing Derby - WINNERS!!!
Member
Length
Lake
Date
Bass
Dan Neville
24"
Weyer
11/26/2014
Crappie
Jim Brown
13 1/2"
Weyer
8/11/2015
Catfish
Tom Schwiegert
28"
Weyer
8/30/2015
Bluegill
Tom Downton
9 3/4"
Weyer
6/4/2015
Members Only
Derby Dates: 11/1/2014 - 10/31/2015
2016 BWC Fishing Derby - WINNERS!!!
Member
Length
Lake
Date
Bass
Tom Schowalter
21 1/4"
Weyer
3/20/2016
Crappie
John Schwietzer
13 1/2"
Woods
7/18/2016
Catfish
Cliff Ludwig
29"
Weyer
3/1/2016
Bluegill
Cliff Ludwig
10"
Weyer
4/5/2016
Members Only
Derby Dates: 11/1/2015 - 10/31/2016

2017 Fishing Derby Rules
The fishing derby for 2017 is now open. It ends on October 31. It is open to all club members, their children, and persons in their immediate household, including males 17 years old and younger. Measure the length of your fish to the nearest 1/16" and put your name, date, and fish length on the blackboard if it is larger than the fish listed there. Carry a measuring device with you and return any bass to the water very quickly. All bass must be released to the lake from which they were caught.

Fishing Derby Questions? New Chairman Pending...
New Lake info - As of August 6th, the Weyer lake (big lake) is now reopened for fishing, CATCH AND RELEASE for bass. All others can be taken to state limits.
Time to 'Claim your boat'. Please make sure your name is on your boat if it is stored at the BWC. We will have an auction for those boats not claimed. TBD.